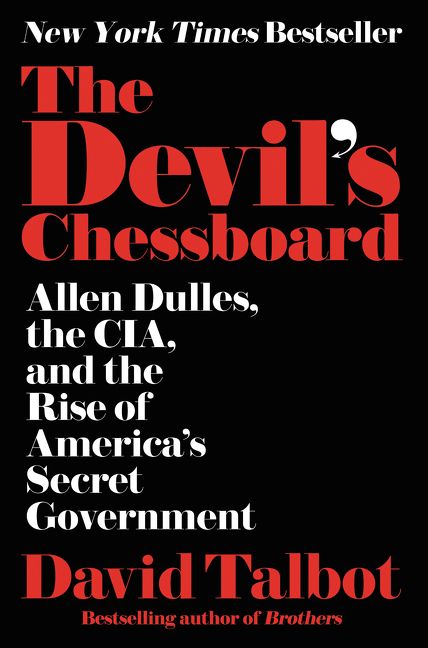 In the Devil's Chessboard, David Talbot tells the story of Allen Dulles, a Wall Street lawyer with a soft spot for "good Germans" during World War II and covert operator with a hard-line on any government that dared defy Washington.
Dulles is present at the creation of the hostilities between Iran and the United States, the effects which are still visible in Tehran and Washington.
He antagonized French leader Charles DeGaulle, who faced down a right-wing conspiracy against his government in 1961.
And when he was fired by JFK, he continued to play the spymaster role with cynical–and Talbot would say, sinister–aplomb.
Talbot's great service is to cast his compulsively readable narrative of post-war American power in the realist's context of U.S. secret operations and international politics, not in the realm of conspiracy theories or American exceptionalism. Dulles's story epitomizes how the national security state consolidated its power in Washington
You want to buy "The Devil's Chessboard."